Allen Palmiere
CEO, President & Director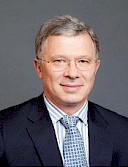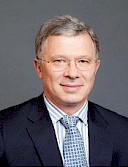 Mr. Palmiere, a CA-CPA by training, has more than 35 years of experience in the mining industry both from a financial and operational perspective. His international experience includes South Africa, Central America, Guyana and Brazil and 10 years of experience in China. Mr. Palmiere's expertise includes operations, executive management and financing, both debt and equity. Additionally, Mr. Palmiere has extensive experience in mergers and acquisitions. Mr. Palmiere's former executive positions include CEO and Chairman of the Board, HudBay Minerals Inc., Executive Chairman, Barplats Investments Ltd., Vice President, CFO, Zemex Corporation, and President and CEO, Breakwater Resources Ltd. Mr. Palmiere has also served as a director of numerous public companies. Mr. Palmiere is responsible for the development and execution of strategic planning and direction for the Company. Mr. Palmiere is a member of the Advisory Committee.
---
Kimberly Perry
Chief Financial Officer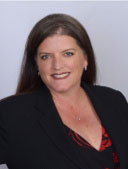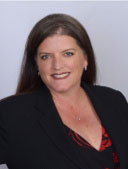 Ms. Perry is an accomplished mining professional with sixteen (16) years of industry experience. She has held senior executive positions including most recently at Alacer Gold Corporation as Treasurer & Vice President, and prior to that as Chief Compliance Officer & Director, Internal Audit (2012 to 2019). Prior to her tenure at Alacer Gold, Ms. Perry held increasingly senior positions at Newmont Mining Corporation including Director of Finance Solutions, Compliance Audit Executive, and North America Internal Audit Manager (2005 to 2012). In addition, Ms. Perry served on the Board of Directors of Gold Resource Corporation (2019 to 2020), Valcambi Gold Refinery as Chairperson of the Audit & Risk Committee, Valcambi SA, Balerna (2009 to 2012). Ms. Perry graduated from Auburn University with a Bachelor of Science in Business Administration and is a Certified Public Accountant.
---
Alberto Reyes
Chief Operating Officer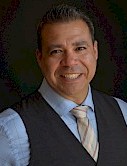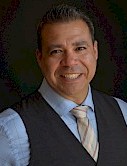 Mr. Reyes, a mining P.Eng of Ontario, has more than 20 years of experience in the mining industry in an operational capacity. His international experience includes working throughout North and Latin America, Africa, Southeast Asia, and Australia. Mr. Reyes' expertise includes developing healthy community and government relationships, building operational excellence, developing cost-saving strategies, and evolving strong professionals. Mr. Reyes has progressively held more senior roles in Newcrest Mining LTD, GoldFields International Ltd. Luna Gold Corp, and Vice President of Operations at Coeur Mining. Mr. Reyes possesses a Bachelor of Engineering in Mining from Laurentian University, Sudbury, Ontario; he is a professional engineer in Ontario and an AusIMM Chartered Professional, Mining.
---