Allen Palmiere
CEO, President & Director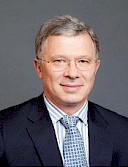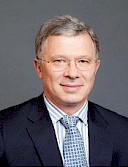 Mr. Palmiere, a CA-CPA by training, has more than 35 years of experience in the mining industry both from a financial and operational perspective. His international experience includes South Africa, Central America, Guyana and Brazil and 10 years of experience in China. Mr. Palmiere's expertise includes operations, executive management and financing, both debt and equity. Additionally, Mr. Palmiere has extensive experience in mergers and acquisitions. Mr. Palmiere's former executive positions include CEO and Chairman of the Board, HudBay Minerals Inc., Executive Chairman, Barplats Investments Ltd., Vice President, CFO, Zemex Corporation, and President and CEO, Breakwater Resources Ltd. Mr. Palmiere has also served as a director of numerous public companies. Mr. Palmiere will be responsible the development and execution of a new strategic plan and direction for the Company. Mr. Palmiere is a member of the Safety, Sustainability & Technical Committee.
---
Kimberly Perry
Chief Financial Officer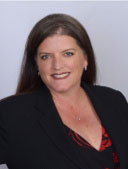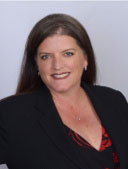 Ms. Perry is an accomplished mining professional with sixteen (16) years of industry experience. She has held senior executive positions including most recently at Alacer Gold Corporation as Treasurer & Vice President, and prior to that as Chief Compliance Officer & Director, Internal Audit (2012 to 2019). Prior to her tenure at Alacer Gold, Ms. Perry held increasingly senior positions at Newmont Mining Corporation including Director Finance Solutions, Compliance Audit Executive, and North America Internal Audit Manager (2005 to 2012). In addition, Ms. Perry served on the Board of Directors of Gold Resource Corporation (2019 to 2020), Valcambi Gold Refinery as Chairperson of the Audit & Risk Committee, Valcambi SA, Balerna (2009 to 2012). Ms. Perry graduated from Auburn University with a Bachelor of Science in Business Administration and is a Certified Public Accountant.
---
Rick Irvine
Chief Operating Officer
Mr. Irvine is a Mining Engineer with 30 years of industry experience spanning Canada, Mexico, Central and South America. He has contributed to the start-up of three new mining operations in Bolivia, Argentina and Mexico. Mr. Irvine holds a BSc in Geology from the University of New Brunswick and a BSc. in Mining Engineering from Queen's University, Kingston, Ontario, Canada.
---
Ann Wilkinson
Vice President Investor Relations and Corporate Affairs
Ms. Wilkinson is a seasoned investor relations executive who has worked with both base and precious metals producers and developers including TMAC Resources, GoldQuest Mining, Orvana Minerals and Breakwater Resources, amongst others. Ms. Wilkinson has been responsible for the development and execution of investor relations strategy; representing public companies in their respective relationships with the investment community and acting as a public spokesperson. She has led crisis communications around fires in production hoists, floods, cracked semi-autogenous grinding mills, strikes, layoffs, and challenges with newly commissioned tailings impoundment facilities. Ms Wilkinson holds a Bachelor of Arts, Economics from Western University in London, Ontario, Canada.
---