Alex Morrison
Independent Director, Chairman of the Board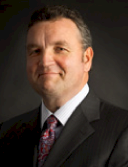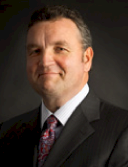 Mr. Morrison currently serves as Chairman of Gold Resource Corporation. He is a Chartered Professional Accountant with 30 years of mining industry experience. Mr. Morrison has held senior executive positions at a number of mining companies, including Vice President and Chief Financial Officer of Franco Nevada Corporation (2007 to 2010). Mr. Morrison held increasingly senior positions at Newmont Mining Corporation, including Vice President, Operations Services and Vice-President, Information Technology (2002 to 2007). Prior to that, he was Vice President and Chief Financial Officer of NovaGold Resources Inc., Vice President and Controller of Homestake Mining Company and held senior financial positions at Phelps Dodge Corporation and Stillwater Mining Company. Mr. Morrison began his career with PricewaterhouseCoopers LLP after obtaining his Bachelor of Arts in Business Administration from Trinity Western University. Mr. Morrison also serves on the Board of Directors of Gold Standard Ventures, Energy Fuels Inc. and Dakota Territory Resource Corp.
Audit Committee - Chair
Compensation Committee - Chair
Nominating and Governance Committee - Member
---
Allen Palmiere
CEO, President & Director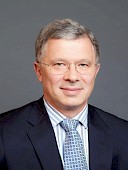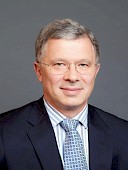 Mr. Palmiere, a CA-CPA by training, has more than 35 years of experience in the mining industry both from a financial and operational perspective. His international experience includes South Africa, Central America, Guyana and Brazil and 10 years of experience in China. Mr. Palmiere's expertise includes operations, executive management and financing, both debt and equity. Additionally, Mr. Palmiere has extensive experience in mergers and acquisitions. Mr. Palmiere's former executive positions include CEO and Chairman of the Board, HudBay Minerals Inc., Executive Chairman, Barplats Investments Ltd., Vice President, CFO, Zemex Corporation, and President and CEO, Breakwater Resources Ltd. Mr. Palmiere has also served as a director of numerous public companies. Mr. Palmiere will be responsible the development and execution of a new strategic plan and direction for the Company. Mr. Palmiere is a member of the Advisory Committee.
Advisory Committee - Member
---
Joe Driscoll
Independent Director


Joe Driscoll is the Global Mining Account Leader with Golder Associates Inc., an integrated engineering and environmental services firm which assists clients in driving operational improvements and enhancing productivity across all stages of the mine life cycle, exploration through closure. Mr. Driscoll has over 33-years of progressive responsibility in the Mining Industry and was instrumental in the success and start-up of thirteen major mines in the Western U.S. He has demonstrated the ability to substantially reduce costs, implement extreme change, increase throughput, and improve safety with the help of open team communications with the entire workforce. Mr. Driscoll is a qualified Mining Engineer and alumnus of Montana Tech from which he holds a Bachelor of Science degree. Mr. Driscoll has held numerous operational roles over his thirty-three year mining career with Forte Dynamics, ERM, Amec, Great Basin Gold, Newmont, Barrick, Queenstake Resources, Stillwater Mining, Independence Mining, New Butte Mining and Pegasus Gold. He brings a wealth of operational experience with both underground and open-pit mining operations experience. Mr. Driscoll currently serves on the Colorado School of Mines Mining Advisory Board as well as the SME Foundation Board.
Compensation Committee - Member
Safety, Sustainability & Technical Committee - Chair
---
Ron Little
P.Eng, ICD.D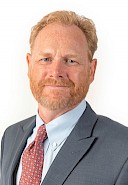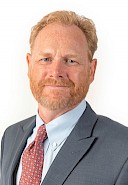 Mr. Little is an engineer, geologist and entrepreneur who has developed mining projects in Canada, South America and Africa. He was the founder and CEO of Orezone Resources and Orezone Gold Corporation for over 20 years and built one of the most successful exploration ad mine development track records in Burkina Faso. He is and has been a director and advisor to other public companies and not for profit entities. Mr. Little is a Professional Engineer and holds a Bachelor of Science in Engineering (Geological) from Queen's University in Kingston and is also a designated graduate of the Institute of Corporate Directors (ICD.D). Ron is currently the President & CEO of Wolfden Resources.
Advisory Committee - Chair
Audit Committee - Member
Nominating and Governance Committee - Member
Safety, Sustainability & Technical Committee - Member
---
Lila Manassa Murphy
Independent Director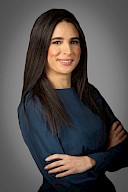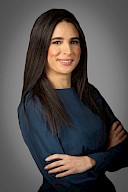 Ms. Manassa Murphy, CFA is the Executive Vice President, Chief Financial Officer of Dundee Corporation since May 2021. She founded Intrinsic Value Partners, LLC in 2018, a provider of consulting services to asset management firms and family offices. Previously, she was Vice President and Portfolio Manager at Federated Hermes, Inc., a Fortune 500, ESG focused investment firm with over $500 billion in assets under management. Ms. Manassa Murphy joined the firm in 2008 and was responsible for portfolio management and fundamental analysis in the alternative equity investment area with a dedicated focus in natural resources and hard assets. Previously, Ms. Manassa Murphy worked as an Analyst at David W. Tice & Associates Inc. with a dedicated focus on natural resources investing for the Prudent Global Natural Resources Fund and the Prudent Global Gold Fund. Prior to that, she was an Equity Research Analyst at Lee Financial Corporation. She has more than 25 years of diverse investment management experience. She earned the Chartered Financial Analyst designation in 2004. Ms. Manassa Murphy holds a Bachelor of Arts degree from New York University. She sits on the board and finance committee of Sustainable Development Strategies Group, a US based independent non-profit research institute advancing best practices for sustainable management of natural resources. She is also a member of the Latino Corporate Directors Association (LCDA).
Audit Committee - Member
Nominating and Governance Committee - Chair
Safety, Sustainability & Technical Committee - Member
---